The point of reference for Made in Italy
A dynamic way to design based on values of craftsmanship, formal perfection, technological innovation
26000mq
Warehouses and Offices
Bertani distributes leading plumbing system brands, systems that use renewable resources and produce energy savings, furniture, bathroom furniture, lighting and coatings, in Italy and abroad. We offer private individuals, professionals and contractors a range of services from design consultancy to after-sales service to ensure correct installation of the systems we offer. The company has been owned by the Bertani family and is based in Reggio Emilia, since our establishment in 1916. Through its 13 sales outlets throughout Italy in Emilia Romagna, Lombardy, Veneto and Sardinia, Bertani offers customers a selection of the best Italian and European brands in terms of technological content, design and eco-sustainability.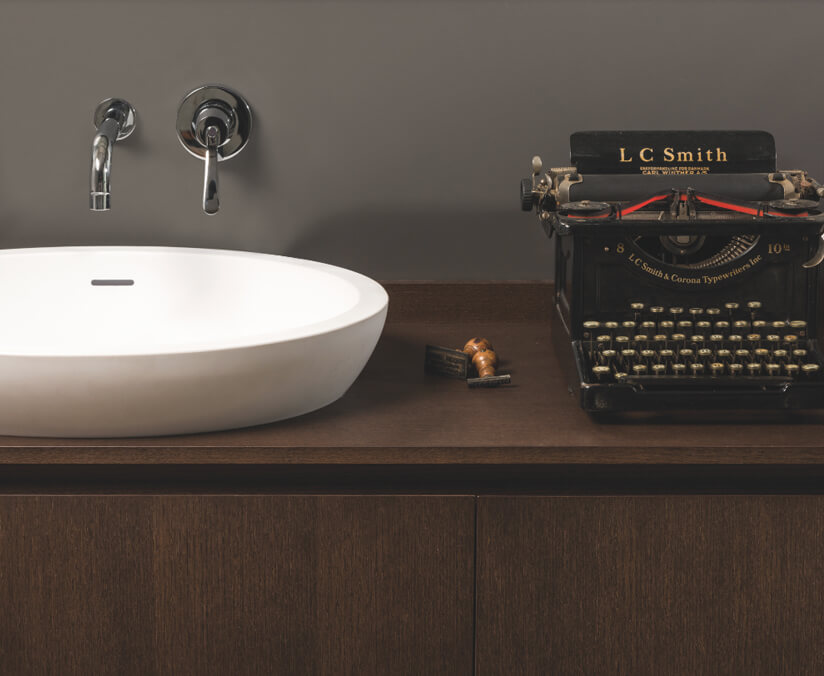 Rooted in tradition,
looking to the future
1916

The debut

More than a hundred years have passed since 1916 when Amedeo Bertani opened a small plumber's shop in the center of Reggio Emilia. These were years of sobriety and concreteness, concepts which characterized the products that were made and marketed. Bertani moved in circles where traditional craftsmanship and manual skills were paramount, and he was well aware that functionality was more important than aesthetics and that the durability of a product was an indispensable characteristic. The relationship of trust with his clients did the rest.

1959

Growth

Towards the end of the fifties, artisanal work began to give way to industrial production. Production, distribution, design and sales became more and more separate areas managed by different people. This is the beginning of a process that has survived to the present day, whereby a product not only needs to function but also has to embody values and lifestyles, be aesthetically relevant and gratifying for its users, communicating sensations capable of influencing the emotional state of the people who use it. Bertani also embarked on that path of growth that continues to this day and has seen Amedeo's generation succeed Bruno and Giuseppe followed by Franco and Giorgio, who now lead the company together with their children Paolo, Andrea and Silvia. Thanks to this continuity, over time Bertani has managed to grow its headquarters and significantly expand its product range.

1981

Locations in Italy

Progressively, Bertani's presence on the territory is also increasing. In 1981 Bertani opened a small showroom, one of the first in Italy, followed in 1990 by the opening of other locations, each with a retail store and a showroom. It became a public limited company in 1996, and Bertani S.p.A. now has 13 points of sale in Northern Italy and Sardinia.

1996

Alliances

The company's management team perceived that it was time to team up and build alliances and lasting partnerships. Gruppo Intesa was founded in 1996, a Group comprising Bertani as well as five other companies in the sector. A commercial collaboration that provides system economies, improves logistics and promotes penetration into the territory. The Intesa group currently includes ten companies and develops products with its own brand in the bathroom furniture and technical components sector. In 2017 the group completed the construction of the new centralized warehouse in Piacenza with an area of 15,000 square meters. Today the cumulative turnover of the participating companies is over 320 million euros.

2009

The vision

A group that is global and local, that focuses on broad spectrum strategies and each individual customer, no matter how small, alternating between a general vision of the market and the ability to follow the endless rivulets that divide the sector. Despite its growth in size and turnover, Bertani never forgets the centrality of the direct relationship with its interlocutors, the importance of personal knowledge, the indispensable value of service that goes beyond the mere sale to maintain a common thread that starts from the production of a system and ends with its installation within a specific context.

Projection into the future

Innovating and growing with a focus on continuity. This, in summary, is Bertani's approach. An approach that does not forget the importance of the relationship of personal trust between buyer and seller but still aims to explore new ways and paths. The ability to change, remaining faithful to one's beliefs, is an attitude that allows one to look beyond, establish commercial and strategic partnerships, constantly renew one's product and system offer by expanding the portfolio of brands handled. Staff training is an important aspect, as they are required to be constantly updated on new systems on the market.
The founding principles
Recreate your space

The real difference between a simple object and a design object lies in the latter's ability to establish a dialogue with its surroundings. Those who use it participate in this dialogue by adding and drawing something from it each time: memories, emotions, desires, rediscovered harmonies. It is this idea of design as a continuous creative force that leads Bertani to select the best furnishing proposals among the most exclusive brands on the Italian and European scene

Seeing with a different outlook

Before it becomes a physical object, innovation is an idea. Like the new spatial concept that abolishes the traditional division between the indoors and outdoors, the evolved use of glass and aluminum that dematerializes spaces, the new processes applied to natural stone inspired by the great masters of the Italian Renaissance, a look to the future aimed at the continuous improvement of thermo-hydraulic systems and the application of eco-sustainable solutions.
The Bertani catalogue is based on aesthetic research, new materials and cutting-edge technologies.

Combining aesthetics and functionality

Select the different furnishing elements. Giving shape to each space by identifying its intimate harmony each time. Match the exclusive level of the design with an equally high degree of functionality. Make sure that each element can be fully integrated into the space and is usable by those it is intended for. Bertani dedicates the exhibition space of its showrooms to this concept. Bertani specialized staff who support the customer in every phase, from the initial choice of components to the final installation, also abide by this concept.

Protecting the environment

Environmental protection completely permeates Bertani's way of doing business. This is why a division within the company is dedicated to the design of systems based on the use of alternative and renewable energies. Its task is to provide installers, heating technicians and end customers with customized advice for the creation of system systems capable of improving living comfort while minimizing environmental impact.
This objective drives Bertani to conduct a continuous analysis among manufacturers in search of technologies that meet the highest quality, innovation and functionality requirements available on the market.

Designing functionality

Bertani has a complete range of all types of products needed in every civil and industrial complex for the construction of water supply, heating and air conditioning systems.
At the same time, its internal staff is prepared to assist customers in all phases of the installation process. Constantly updated on technical news, certifications and legal regulations in force, Bertani staff supports installers in the choice of materials, discharging of bureaucratic procedures and solutions best suited to the systems to be built, offering complete assistance during the design and installation phases.

Empowering people

"Lifelong learning" is the guiding principle of Bertani's relationship with people. This principle applies to our internal staff, through ongoing development and enhancement of the various professional skills, and to our external partners who receive refresher courses and attend meetings on current regulations, new products and related installation methods.
This constant investment in knowledge and human capital pursued over time has allowed Bertani to create a highly specialized and recognized staff, making it the preferred point of contact for architects, designers, entrepreneurs, installers, builders, heating technicians, plumbers and anyone working in the building and furnishing sector.
Bertani in the World
With over 15 showrooms in Italy and the Middle East and numerous close partnerships with leading designers worldwide, Bertani confirms its position as a reference point in the distribution of Made in Italy excellence in Design and Architecture.
Go to points of sale
Products and services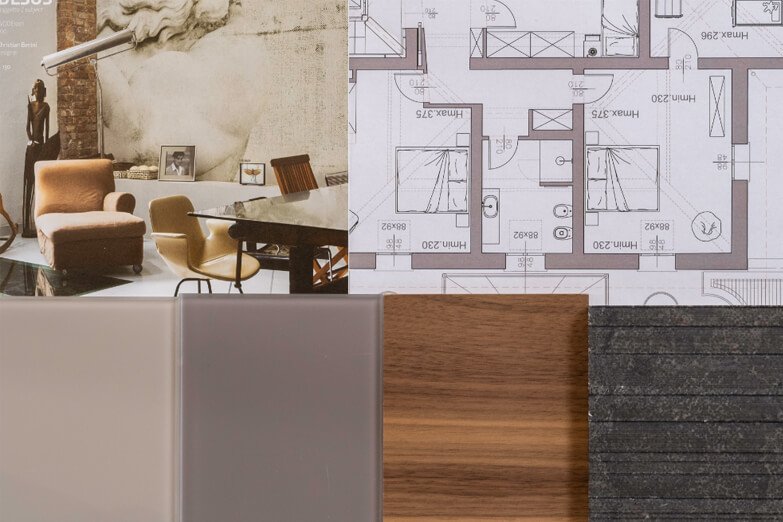 For Private Individuals
The customer, or rather the person at the forefront. Knowing how to listen, understand and translate the real needs of the person before us. This has always been Bertani's mission, it is the approach on which all of this company's activities are based. Individual customers are assisted by a staff of designers and architects in the design and realization of a custom-made space, made to the specific requests of the customer. A place where you can feel good and perform at your best, thanks to welcoming environments, personalized furnishings, and system solutions that ensure comfort and well-being. Bertani consolidates a relationship of trust with its customers and accompanies them step by step starting from their very first choices.
Discover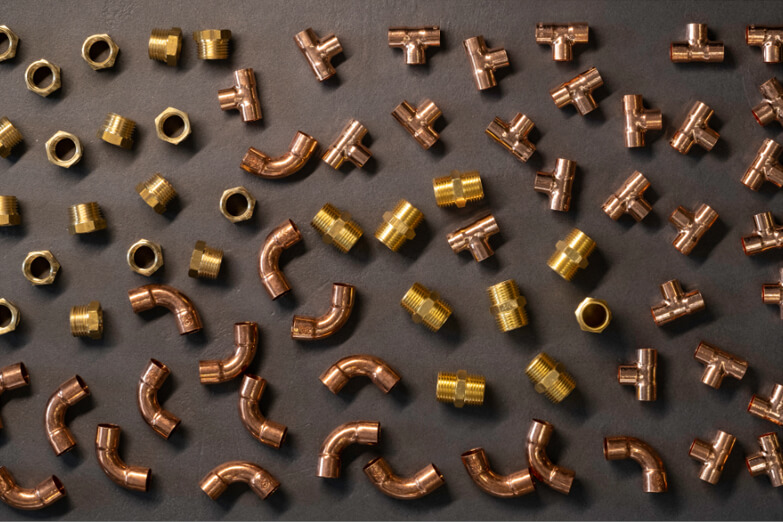 For Professionals
Professionalism, competence and authority are the qualities that allow Bertani to support professionals in carrying out their activities. Our in depth knowledge of the solutions and systems proposed enables out staff to support designers, installers and companies from a technical, legal or customer service point of view. Customer service supports the professional in the purchase and after-sales phases, from the beginning to the end of the project and through to the maintenance or redefinition phases of that project.
Discover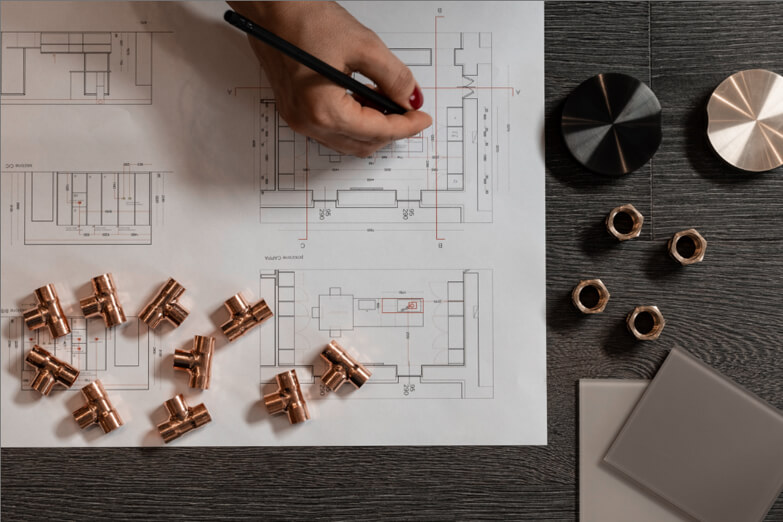 For Contractors
Our privileged relationship with the Contractors is expressed through favorable contractual conditions, it is nourished by the mutual exchange of experiences, culminating in the dedicated area of our website, where you can view the major bathroom furniture and design brands, the collections proposed, the specific excellences and the value of Made in Italy.
Discover